Unwrapping with... Hayley Bloomingdale
My favourite Californian ray of sunshine, Hayley Bloomingdale, lives in London with her husband and two daughters.  She is a contributing editor to multiple style bibles - including The Times Luxx, Vogue and Collagerie.
Hayley has given The Kensington Paperie a sneak peek at her Christmas list. Here's what she's hoping to unwrap this year.
"Nothing says Christmas like a little sparkle. This Khaite evening bag is exactly what I want to carry to every Christmas / Boxing Day / New Years / Birthday party and beyond."
$3,200.00, Khaite

"I've resisted the Apple Watch for so long but a friend recently convinced me that having an Apple Watch actually results in one spending 
less
 time on ones phone.  I'm willing to give it go as long as Father Christmas adds an Hermes strap, of course! 
."
from £1,279.00, Apple
 "I've been plotting and scheming to get a necklace with my girls' names on it for some time. I'd be happy with any of their pieces, but I especially have my eye on their custom nameplate necklaces: here's hoping my husband is reading this!"
from $2,560.00, Marlo Laz
"We've just been on an amazing trip to Kenya and I've vowed to make a photo album for all our treasured memories. I've long been lusting after one of these custom albums from MH Studios; they are so completely gorgeous and special and the perfect way to memorialise our trip forever."
$2,330.00, MH Studios, available at Moda Operandi
"This Christmas I am fully ready to embrace my inner Mrs. Claus; this Gucci red cape is exactly the wardrobe item I need to get me there."
£3,150.00, Gucci at Net-a-Porter
"I find the first few weeks of the year rather depressing, cold and grey. Would love to combat that with this quirky, happy little hot water bottle cover from Anya Hindmarch. Hoping it'll keep me smiling and cosy!"
£195.00, Anya Hindmarch at Matches
For my first Christmas Collection at The Kensington Paperie, I wanted to celebrate The Ritual of Wrapping. Of course, it's all about creating the anticipation of what's sitting under the tree - a p...
Read more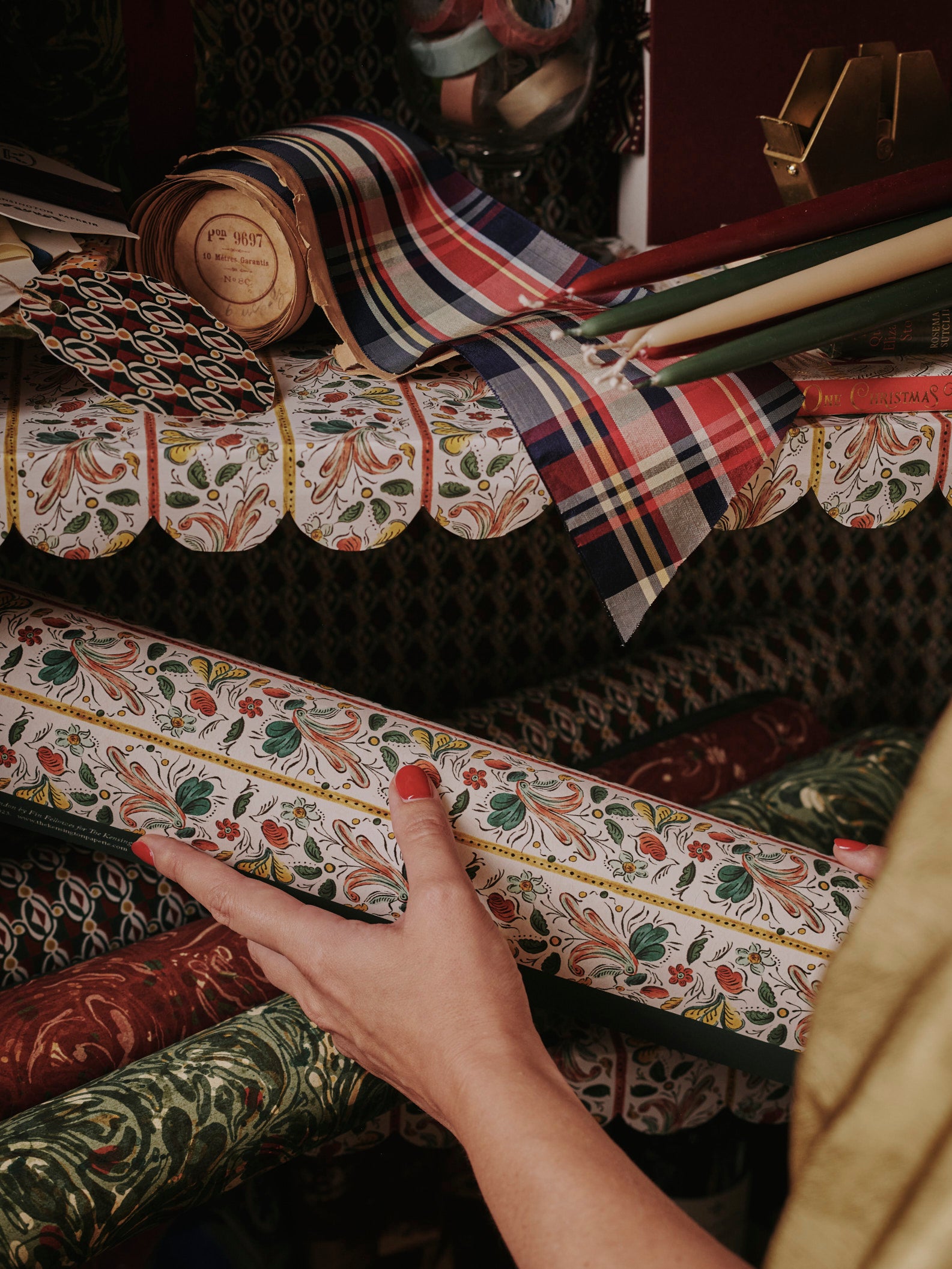 As well as being Global Fashion Director at Condé Nast Traveller, Martha is behind some of the chicest looks on the red carpet. Her influence stretches way beyond her legions of Instagram followe...
Read more