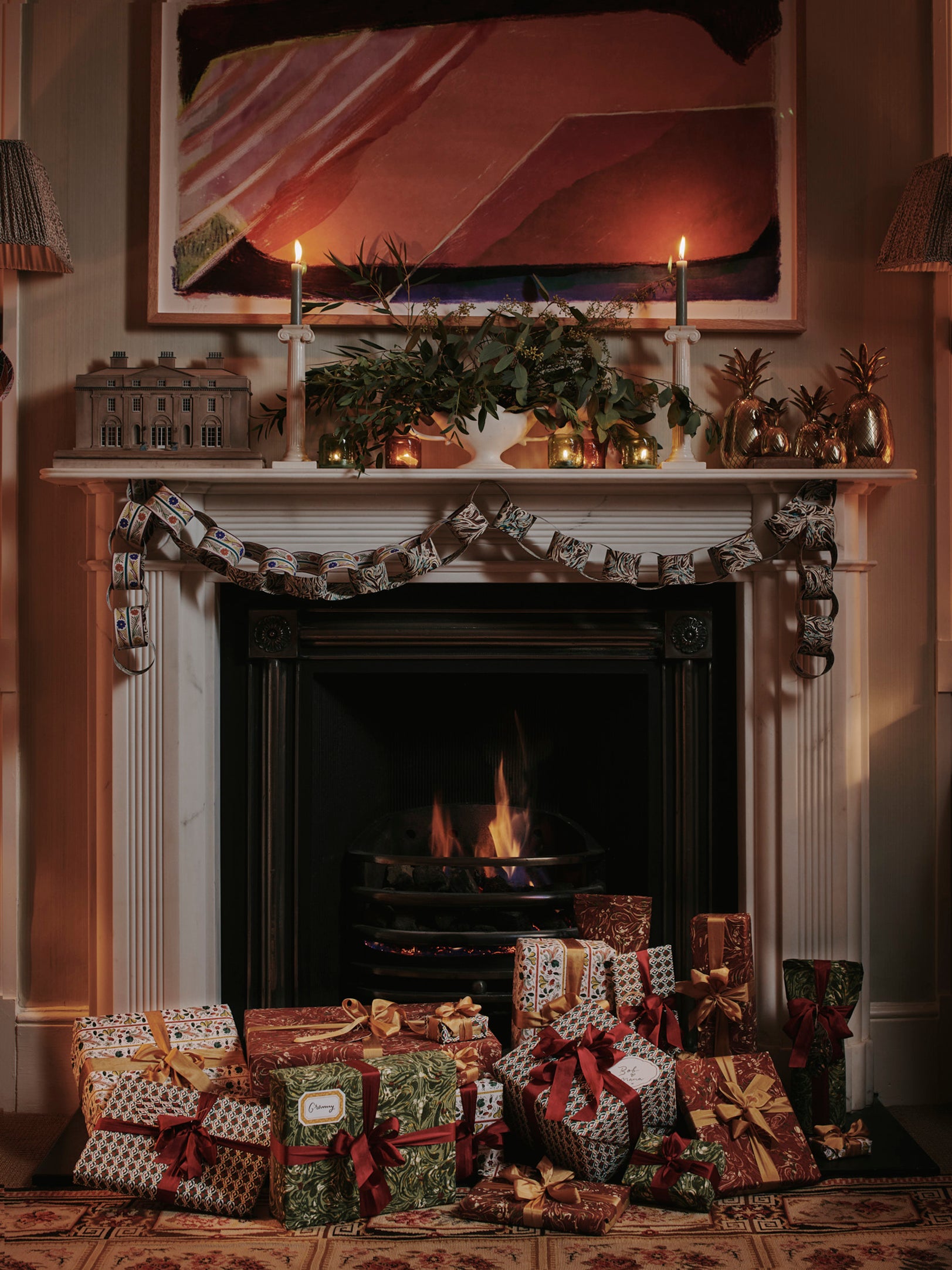 Unwrapping with... Fin Fellowes
Starting with our founder, Fin Fellowes, this series will delve beneath the wrapping paper to reveal what some of our favourite people are hoping for in their stocking this Christmas. The gift is in the wrapping, but it's always nice to have something we actually want inside.
Daphne Emerald & Old Rose Cushion
"All of Flora's fabrics are exquisite, but this latest - Daphne - has really sent me into raptures. Until I can cover my whole bedroom in it, this cushion will suffice."
£245.00, Flora Soames

"Named after my beloved niece, this rug is both transporting and grounding; folksy and sophisticated. I would adore this in my dining room."
£3,600.00, Beata Heuman
 "Cordless lamps that transcend tablescaping, these objets are glowing jewels that light up everything that surrounds them, both literally and figuratively. The more the merrier."
£380.00, Greenwolf Studio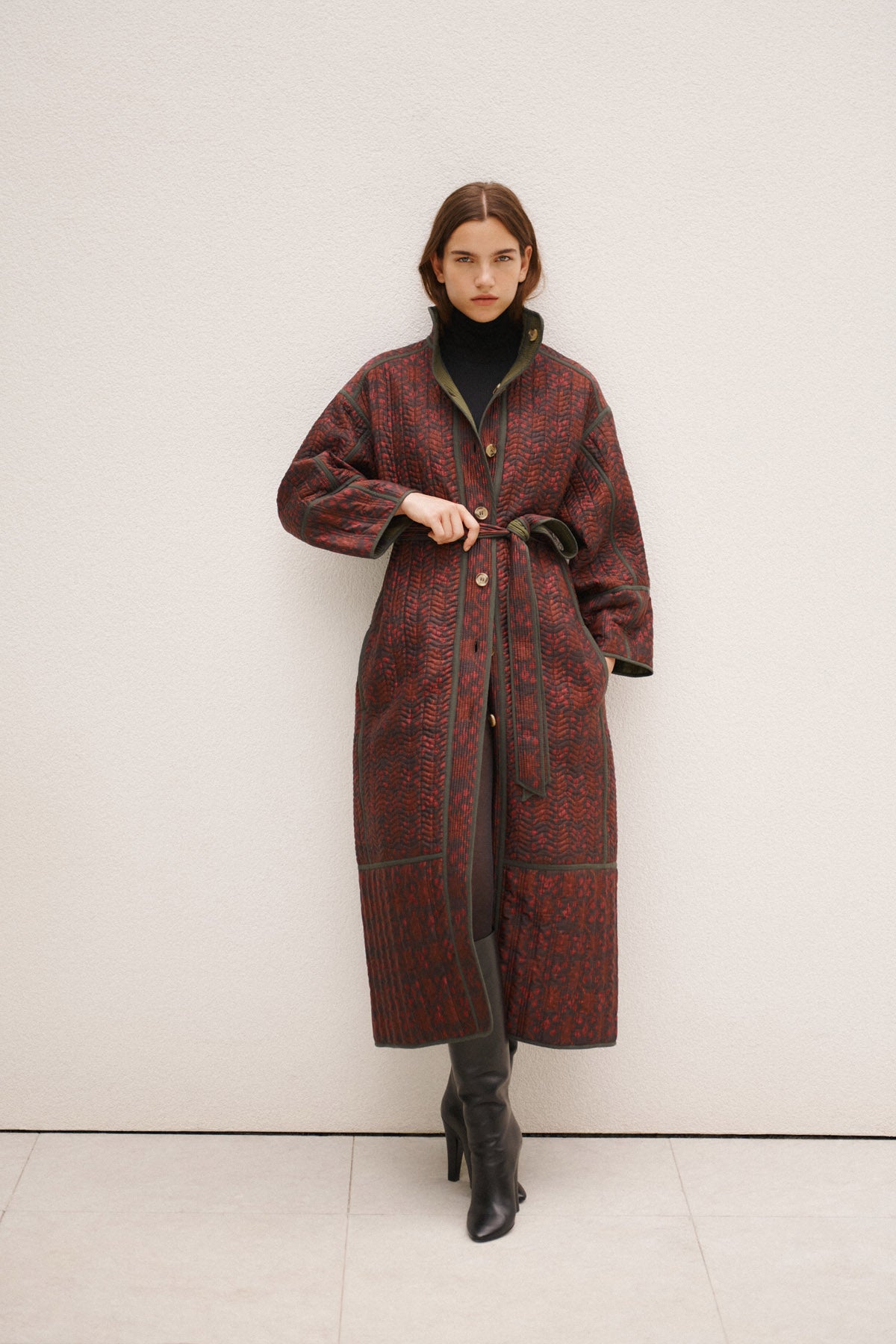 "Wiggy Hindmarch is the queen of everyday staples. Her cuts and colours suit me down to the ground. I'm really hankering after this reversible coat."
£695.00, Wiggy Kit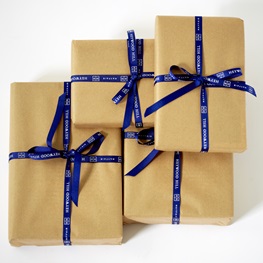 "A year of wonderful books is surely the best present you could hope for, and the team of bibliophiles at Heywood Hill are magical when it comes to recommendations. Easy to wrap, too."
from £235.00, Heywood Hill
"Zoë de Givenchy's creations are the epitome of good taste. I covet everything, but these exquisite little dishes are my spirit ceramics."
£200.00, Z.d.G by Zoë de Givenchy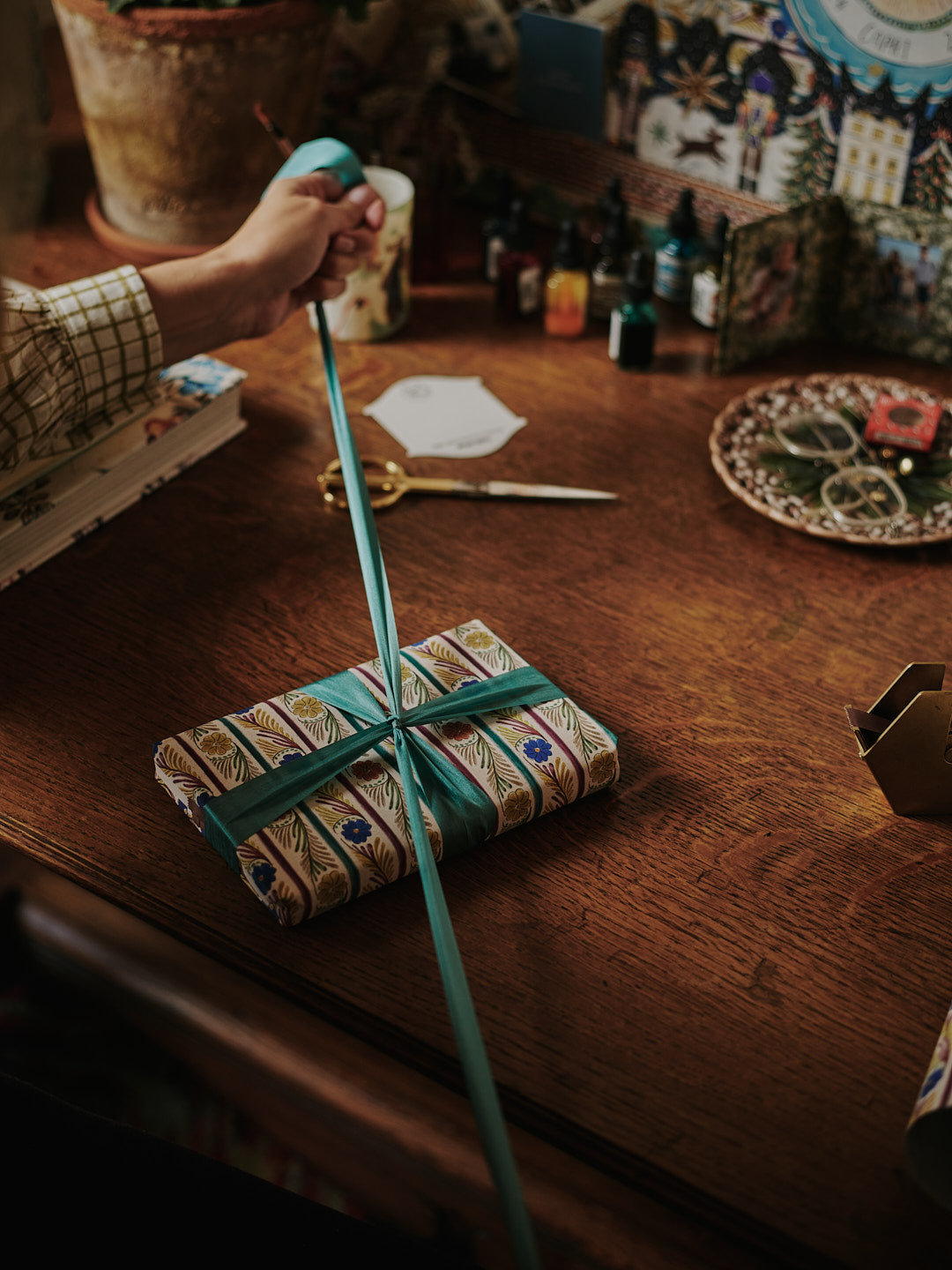 The perfect bow is a thing of beauty, from measuring the correct length to getting the full blousy finish, this tutorial should reveal a few trade secrets.  
Read more
For my first Christmas Collection at The Kensington Paperie, I wanted to celebrate The Ritual of Wrapping. Of course, it's all about creating the anticipation of what's sitting under the tree - a p...
Read more